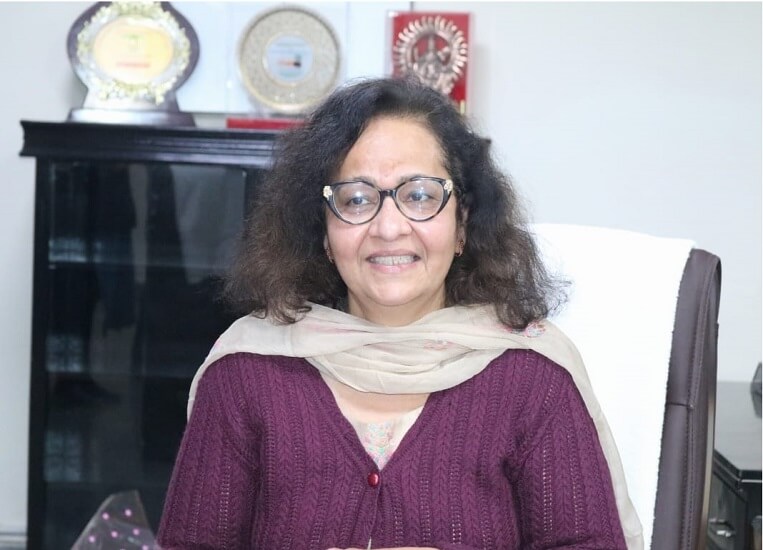 Prof. (Dr.) Loveleen Mohan
Registrar's Message's Chaudhary Ranbir Singh University
Registrar's Message
We have pleasure in welcoming you to Chaudhary Ranbir Singh University's web portal. The University is striving hard to have qualitative improvement in the level of education, environment and economy of this region. The university has a visionary mission to contribute in multidimensional growth and development of the region in general and holistic development of the students in particular. We hope that the inspiring students, under the guidance of dedicated teachers and a far-sighted leadership of the top administration would lead this University to a coveted and recognized position in the galaxy of higher education in the country. CRS University's aspiration is to be a world class centre of excellence in training, research and innovation in cutting edge technologies. We are in the sincere process of creating a positive image whereby our name becomes synonymous with excellence, innovation, honour, integrity and outstanding quality and service. Always we will keep our vision goal focused ensuring to reach greater heights in the days ahead. As we embark on developing the University, all the dedicated personnel at CRS University need to be unswerving in defending our vision. We shall focus on the individuals' strengths and use their strengths in a very goal-directed niche within our institution.
The University offers an array of subjects that cater to the capabilities of different individuals at various levels of education.
Our primary objective is to enrich and support the individual in his/her endeavour towards the attainment of knowledge and wisdom to apply that knowledge in coherence with the aims and ambitions of the individual in particular and for the greater good of human kind in general. Industries and renowned institutions are always welcome to collaborate for R & D activities with faculty members and research scholars. Now the university is completely automated and online. This will definitely enhance you to handle the queries. ​As regards to the students who are our main stakeholders, we look forward to a healthy working relationship where dialogue becomes the pillar of our understanding. We remain open to your deserved needs and not demands and our focus will be to make you all-round graduates ready for the market and responsible citizens of this great country.
I assure you best academic, administrative and research atmosphere in the campus.
With Best wishes