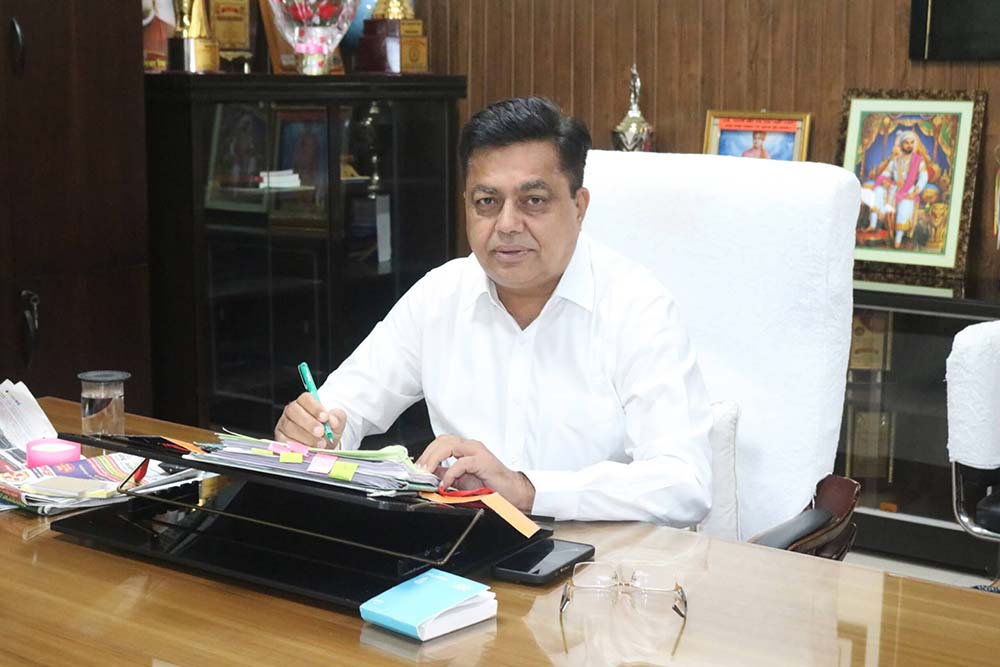 Hon'ble Vice Chancellor
Vice Chancellor's Message's Chaudhary Ranbir Singh University
Vice Chancellor's Message
I am glad to welcome you to Chaudhary Ranbir Singh University, Jind.
Established in 2014, Chaudhary Ranbir Singh University, Jind, is a young institution which is making all out efforts to establish itself as one of the leading higher education institutions in the country.   We are pursuing our vision to create most conducive ambience for the creation and dissemination of knowledge guided by innovative thinking, scientific enquiry, sublime human values, sustainable ecology and democratic ethos.
Chaudhary Ranbir Singh University is dedicated to provide congenial academic environment for nurturing the young minds to take on the challenges posed by globalization and advancements in different areas of knowledge.  In consonance with the vision of country's top leadership as reflected in the National Education Policy (NEP) 2020, the university focuses on producing trained human resource which has extensive knowledge, modern skills, diverse abilities, leadership qualities, entrepreneurial abilities, and strong cultural and ethical values as guiding spirit. Importantly, the courses offered are very carefully designed keeping in view the functionality of output to bridge the gap between higher education and employment.
As we look to the future, one thing is certain - technology and knowledge will be key resources, most sought after within the country and around the world.  Therefore, it is our paramount duty to help generate ideas that will benefit society, and to educate and train people to work in the fields where they will be valued for their specialized knowledge.  Our acumen to research, communicate and solve issues is to be improved upon from time to time. To meet these challenges, we are undertaking alliances with research institutions, partnership with Government and other agencies. We are leaving no stone unturned to ensure the quality of our academic programs and excellence of our teaching, learning and research.
Let us all work towards creating an environment of stimulating intellectual dialogue across disciplines and harvesting knowledge with a cutting-edge through high quality teaching, research, and extensions activities leading to the generation of students who would provide leadership, vision and direction to society.
I take this opportunity to welcome you to this citadel of learning which provides multidisciplinary learning opportunities with on all round personality emphasis development.  I am confident that your stay at CRSU will be a rewarding journey.